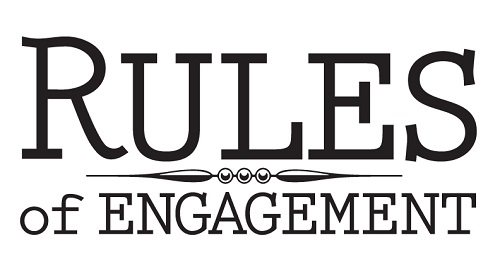 COLLABORATION: The ACTION of working with someone to produce...
NETWORKING: The EXCHANGE of information or services among individuals…
I function as a virtual Chief Technology Officer, (CTO) for several companies.  (IT = tier 1, MIS = tier 2, CIO = tier 3, CTO = tier 4 (15 - 25 years ahead of most people's thinking and at least 30,000 foot view of business.) and Futurist = tier 5 (25 - 50+ years ahead of most people's thinking)

Although I am a COOPERATIVE ECONOMIC STRATEGIST, we can assist with RAISING CAPITAL for any amount including BILLIONS for a 10% consulting fee or equity, both are negotiable.  The process begins with a simple ONE SHEET emailed to Bryan which will be reviewed by IP Attorney Mark Stephen Graves, Esq. provided it excites me and you are an ACTIVE Member of BAM. WE WILL NEVER SIGN an NDA to review your ONE SHEET. I open my vast connections to any ACTIVE paid BAM Member on a per case basis.  All BAM memberships that are for access to our Connections or Members are NON-REFUNDABLE! Also, if your interest is access to CAPITAL through one of our resources, please do not forget that our primary objective is BAM, not your funding request.

What do I do as a virtual CTO?
Services to be provided as your virtual Chief Technology Officer, I will MANAGE your company's future technological direction, increasing website traffic as well as implementing the BAM.eco ADVERTISING & SHOPPING MALL/AMAZON FBM like model and other income models to include PASSIVE INCOME in order to maximize collaborative efforts. I will PROPOSE effective web DOMAINS and GUIDE your WEB DEVELOPMENT, SOCIAL MEDIA and EMAIL BLAST staff. I will MEDIATE forward thinking, progressive meetings with aim to DEVELOP synergy to enhance business relations to achieve goal(s). I will IMPLEMENT cost cutting measures. My goal is to ENSURE measurable increase in traffic to your website and/or PROFIT/VALUE at a minimum of 25% within (12) months.
In order for me to

BAMzoom.net

,

BAMvoice.com

, advise, consult, teach, meet, refer or review any materials or ideas, ALL associated with your project MUST select Plan A-D first (

NO EXCEPTIONS

)!
Plan A: $199/hour
Plan B: $199/week for up to 2 hours for special projects.
Plan C: $199 BAM membership + mutually beneficial barter + at least (1) BAM membership/week for these reasons:> BAMworks.net/HOW + BAM on your website for PASSIVE INCOME.
Plan D: I'll meet with a BAM member anytime for breakfast, lunch or dinner on you at Hot & Cool Cafe, Leimert Park CA and I'm always open to discussing doing a barter.