PRESS RELEASE – The #1 BLACK OWNED internet SHOPPING MALL BAM.eco BLACK FRIDAY & CYBER MONDAY SHOPPING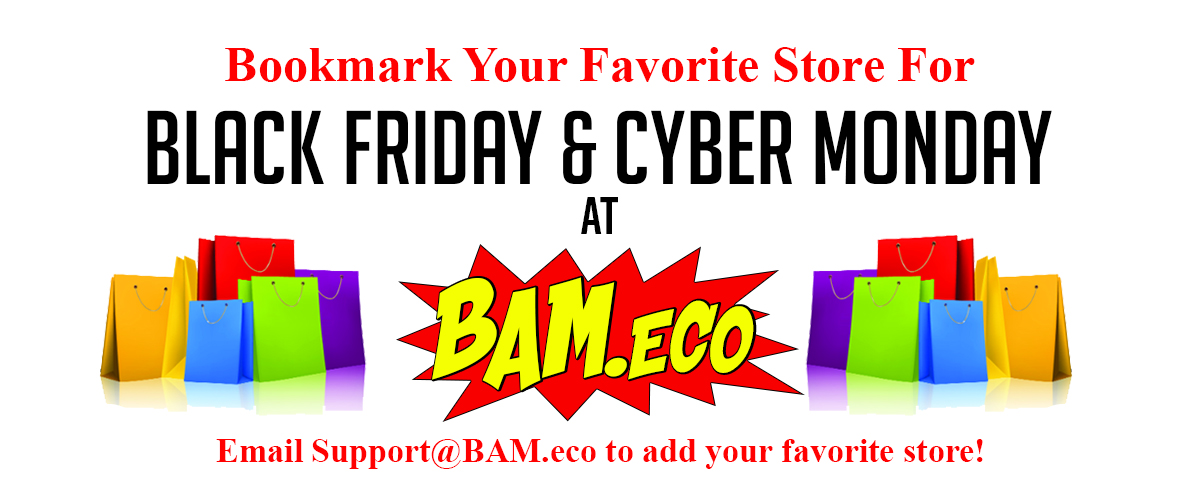 Media Contact:         
Bryan Franklin
Support@BAM.eco
(323) 816-5100
November 1, 2022 -- Please share BAM.eco and bookmark your favorite stores.
BryanFranklin.net, founder of BAM.eco founded in 1998, is one of a few BLACK INTERNET OWNERS poised to capture a fair share of the BILLIONS per day from internet SHOPPING.
Amazon is a STORE, which you can also find at BAM.eco, which is an INTERNET MALL.  "Because BAM.eco is a BLACK OWNED internet SHOPPING MALL, being a major player on BLACK FRIDAY & CYBER MONDAY is quite important to us," says Franklin.
BAM.eco is an INTERNET MALL where visitors can shop at their favorite store, much like a local brick and mortar MALL except shopping is done on the internet.  The added value of BAM.eco is that it offers membership and monetary rewards from shopping commissions, referrals and PASSIVE INCOME.
"BAM.eco shares the windfall of our profits by using our patent pending 3-way REVENUE SHARING model called the BAMcircle.net™ for MEMBERS, so people can earn money from ALL Shoppers," says Franklin, who is available to conduct interviews (Radio, TV and Print) and lectures around the country on COOPERATIVE ECONOMIC strategies.
#MyBAMeco, #AfricanEconomicsMatter, #PlanetDotECO, #BlackLivesMatter, #BlackTraceLines, #10kCards
###