FOR IMMEDIATE RELEASE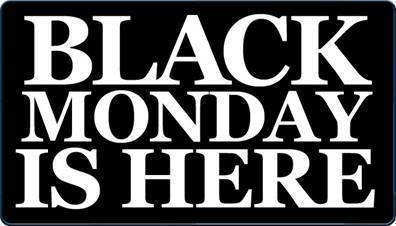 INTERNET:  December 02, 2019 is BLACK MONDAY-- Please share BAMway.net and bookmark your favorite store. Follow us via Facebook: https://www.facebook.com/events/2430763170306645/ and text the keyword BAM to (323) 451-5050 to stay connected with us.
BryanFranklin.net, founder of BAMway.net founded in 1998, is one of a few BLACK DOT-COM OWNERS poised to capture a fair share of the estimated $3,000,000,000 a day general internet shopping market.  "Because www.BAMway.net is a Black-owned general INTERNET SHOPPING MALL, being a major player on BLACK MONDAY is quite important to us," says Franklin.
Consumers shopping at BAMway.net on BLACK MONDAY have the opportunity to own a piece of this diverse online SHOPPING MALL.  Many Brick & Mortar retailers that have operated in the "Red" all year will do enough business on the Friday after Thanksgiving to move them into the "Black," hence the name "Black Friday".  MONDAY is the day many go back to work and shop for internet DEALS on BLACK MONDAY following "Black Friday."
Consumers are becoming ever increasingly comfortable with online shopping, and thousands of them have bookmarked their favorite online store at BAMway.net as their primary shopping source for Black Monday Deals
BAMway.net is a diverse online marketplace where shoppers can find everything from flowers to airline tickets to clothing, business services and office equipment, much like a local brick and mortar MALL except shopping is done via the internet.  The added value of BAMway.net is that it offers membership and monetary rewards from shopping commissions and referrals as explained at BAMworks.net/HOW
"BAMway.net shares the windfall of profits by using a 3-Way Revenue Sharing model, so people can Make Money While They Sleep," says Franklin, who is available to conduct interviews (Radio, TV and Print) and lectures around the country on WEALTH building strategies.
#MyBAMway, #WeBuyBlack, #BlackEconomicsMatter, #Global1000, #BoycottChristmas, #JusticeORelse, #IamONEofTheMILLION, #BryanFranklin, #BlackBrothersMatter, #BlackLivesMatter, #TheFilmBlackFriday, #BlackTradeLines, #BlackHomeOwnershipMatters, #BlackWealth