FOLLOW THE INTERNET SHOPPING LEAD OF ONE OF THE RICHEST MEN IN THE WORLD!

"Just in case you missed it in the video, AMAZON makes most of their

MONEY

doing virtually

NOTHING

!"

Bryan "BAM" Franklin

, Founder & CTO BAM.eco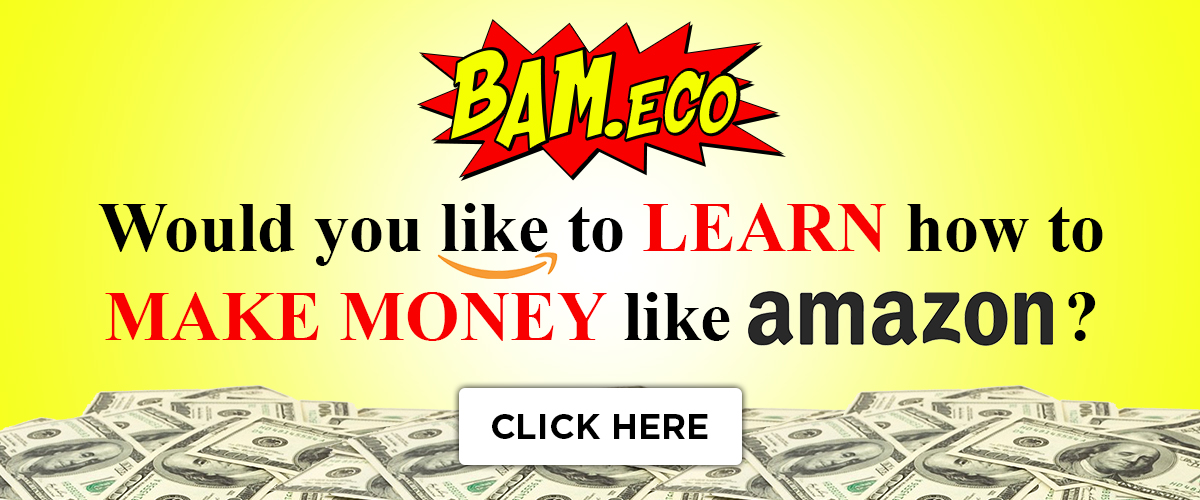 ---
1994 iMALL.COM Note: This was the pioneer of the INTERNET SHOPPING business model launched in 1994. The FTC shut down iMALL.COM in 1999.
1994 Jeff Bezos of AMAZON told what may be the best startup investment story ever.
1998 MADvoice.com formerly called 1iMALL.COM now called BAM.eco (BAM Advertising Movement) ADVERTISING/INTERNET SHOPPING FRANCHISE like model was launched. Our domain was purchased: 9/26/98.  We added our patent pending 3-way REVENUE SHARING model called BAMcircle.net™.
1999 Amway purchased Quixtar.com for their INTERNET SHOPPING model on 2/5/99.
2004 AMAZON is helping customers find something surprising...its retail rivals resembling an INTERNET SHOPPING MALL!
2005 FTC shut down 2x2.net a Network Marketing INTERNET SHOPPING model.
2007 BAM founder Bryan Franklin met with iMALL.COM owner Omar Sayed to discuss an acquisition of iMALL.COM.
2009
Brian Carruthers and Darnell Self of Pre-Paid Legal now called Legal Shield entered the
INTERNET SHOPPING
space with BlastOff which has failed.
2010 A Settlement was reached with Amway/Quixtar, Inc., class action lawsuit about the pricing of Amway's products and the recruitment of Quixtar distributors, whom the company calls "Independent Business Owners" ("IBOs"). Our founder Bryan Franklin was asked to be an Expert Witness on this case by Willie Gary, Esq.
2012 BAM formerly 1iMALL.COM inks a BILLION DOLLAR INTERNET SHOPPING ADVERTISING deal with Denny's!
2013 Google.com Note: A company as huge as Google has shut down their independent affiliate linking network.
2014 Consumers Lost Thousands of Dollars Each After Being Told They Could Earn Income Through Online DROPSHIPPING Businesses.
2017 If you're one of the millions shopping on AMAZON on Black Friday, congratulations: You helped make Jeff Bezos a $100 billion man.
2018 A new lawsuit accuses President Trump, his company and three of his children of using the Trump name to entice vulnerable people to invest in sham business opportunities including ACN. ACN used to have an INTERNET SHOPPING model!
2020 FTC Sends More Than $1 Million in Refunds to Victims of Online DROPSHIPPING Selling Scam.
2020 Amazon uses data from third-party sellers to develop its own products, WSJ investigation finds...
2023 Effective by 2/20/23 Amazon is CLOSING AmazonSmile their widely adopted ineffective INTERNET SHOPPING give-back model...with over 1 million participants of the 1.5+ million Non-Profits in the United States. The program has donated over $449 million globally, but the average donation per charity last year was around just $230, according to Amazon.
---
BAM has proven to be a BILLION DOLLAR model with our Denny's deal in 2012.  All WE need is for you to promote

INTERNET SHOPPING

&

COLLABORATION

.